Alumni in Action: Zero to Bach and other News
It has been some time since we posted our Alumni in Action column, and we owe shout-outs to many alumni who have been in touch recently. We apologize in advance for those we might miss today. Please keep sending in your news; we plan to keep-up this column monthly. Send a note to info@fromthetop.org, and follow our Instagram feed where we try to recognize alumni achievements big and small every Friday afternoon in our "Stories". Please keep sharing directly to our alumni Facebook group!
---
Congratulations to Geneva Lewis, Kevin Zhu, Sterling Elliott, and Oliver Herbert who were announced as winners of the Avery Fisher Career Grant last month. The Avery Fisher Career Grant of Lincoln Center recognizes outstanding instrumentalists with a grant of $25,000 and professional assistance.
Bravo to Conrad Tao and Kara Dugan, who were both selected by WQXR as recipients of their new Artist Propulsion Lab Initiative. The artists will receive an honorarium and support to engage collaborators and commission works and are invited to use WQXR's outlets.
Congratulations also go out to Clayton Penrose-Whitmore who performs on the Grammy Award-winning album Bigger Love by John Legend.
And a shout-out to Joshua Jones who recently joined the Kansas City Symphony as Principal Percussionist.
---
We've heard from a number of alums over the past couple months about some exciting projects and concerts they are leading:
Josh Nakazawa has launched Zero to Bach in Four Months – an online cello-course filmed on location in his beautiful home of Hawaii, which includes more than 100 lessons and exercises.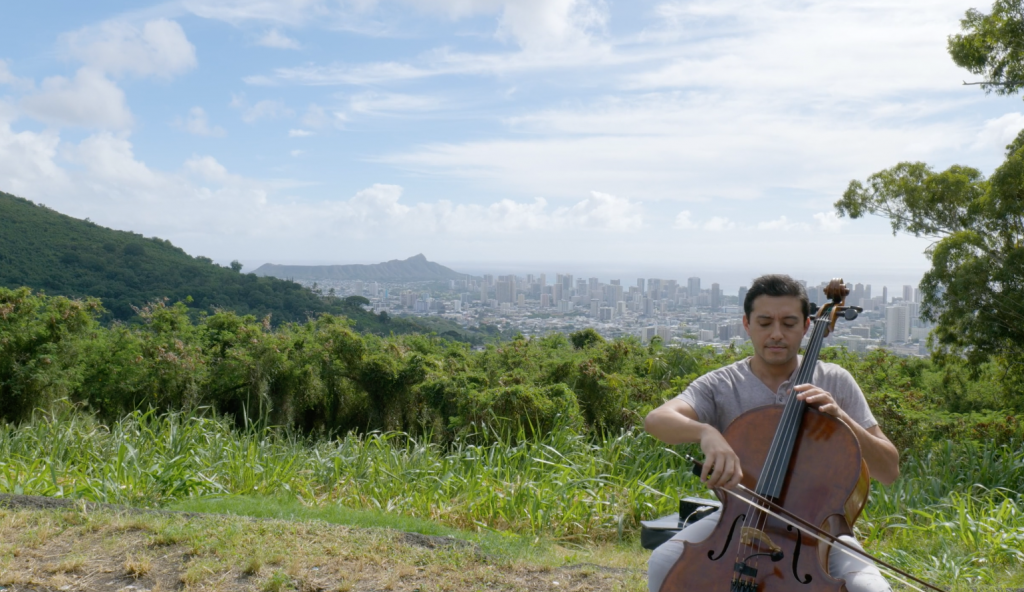 "If we are lucky in life, we experience something that is so special, we want to share it with the world. We almost feel guilty that we just experienced it and that others have not. The beauty of Hawaiian culture and landscape enables these kinds of experiences to happen time and time again. They have taught me valuable lessons, inspiring me in my career as a musician and student of life. I hope that this online teaching series will be useful for aspiring cello students, teachers across the world and educational institutions as I share with you the beauty of Hawaii integrated through daily cello lessons," he writes.
Check it out here.
---
Violinist Haig Hovsepian has planned a concert for a good cause: "On March 31st, a group of my friends and I are playing a live-streamed concert of Armenian Music at Cleveland Institute of Music."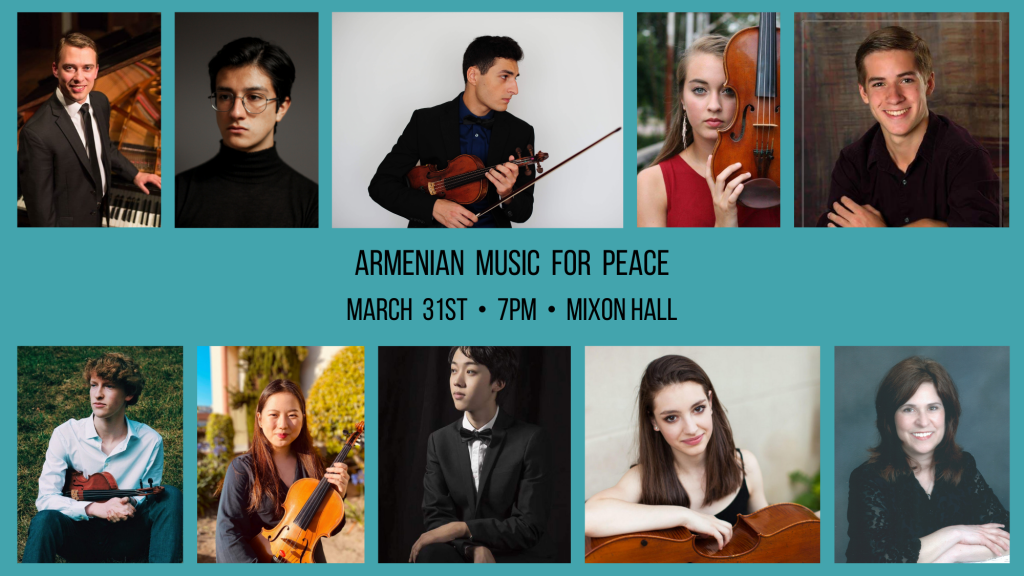 "The concert was conceived in order to promote music that is little or completely unknown to our listeners, to serve a moral and emotional boost to people in Armenia and the diaspora who are currently going through some very difficult times due to the destruction of the country and its cultural heritage, and to raise some much-needed funds for the post-war related humanitarian relief."
You can watch the concert here on March 31, 2021.
---
Lydia Rhea is Director of Artist Management at Quest Concerts, the first-ever classical music escape room.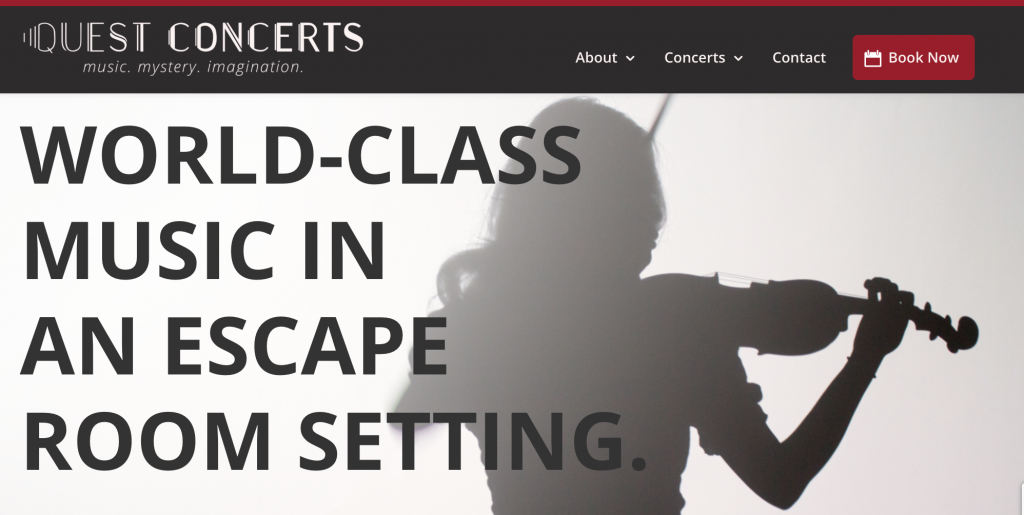 "I'm Director of Artist Management as well as a performer for this innovative concert series which aims to create an interactive and fun experience, rather than passively sitting in front of your computer for an hour. We have live performances each concert (featuring many FTT alumni) and then escape room puzzles related to the repertoire and composers you can figure out on your own or in a team. We've had really incredible feedback so far and we'd love to see you at a concert! You can book your ticket now at www.questconcerts.com and LYDIA20 gets you 20% off your ticket order. (PS – Student Rush tickets open 48 hours before each concert for anyone who's eligible!)".
Learn more here.
---
Patricio Molina is a pianist, composer and educator living in New Jersey. He is also co-founder of Notes for Growth, a foundation that seeks to bring donated musical instruments to children in need in both the United States and Chile.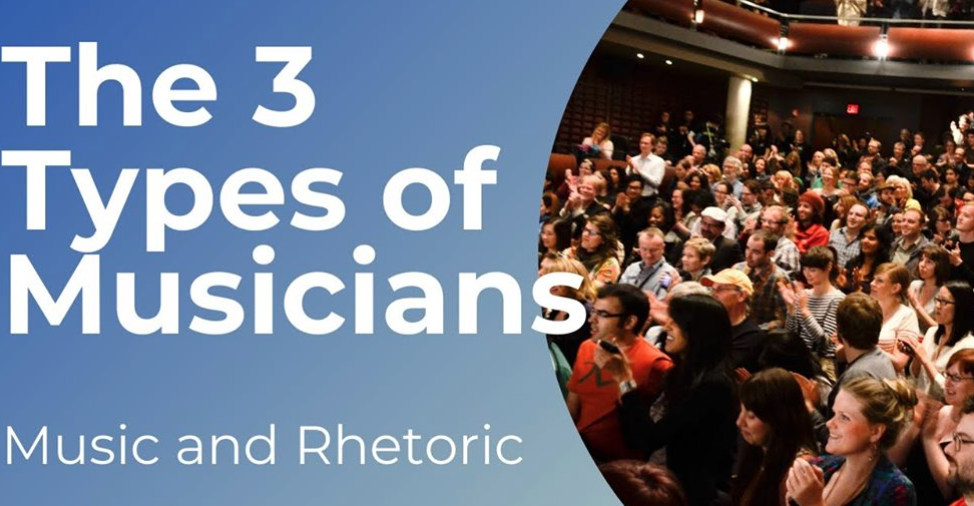 Patricio writes about a new project, "Join me on this journey to understand music through the lens of rhetoric, or as an art of persuasion. My hope is to help musicians connect with audiences in powerful and meaningful ways using the persuasion techniques of rhetoric. I know that viewing music in this way will open up a new way to discuss and understand music. This is the first video in this journey, a look at the three types of musicians based on the three types of rhetorical figures. My next video is going to be a look into how those three types of musicians use rhetorical elements to persuade audiences."
Check out the first video here.
---
Guitarist Travis Johnson was in touch to share some new music he's written and recorded.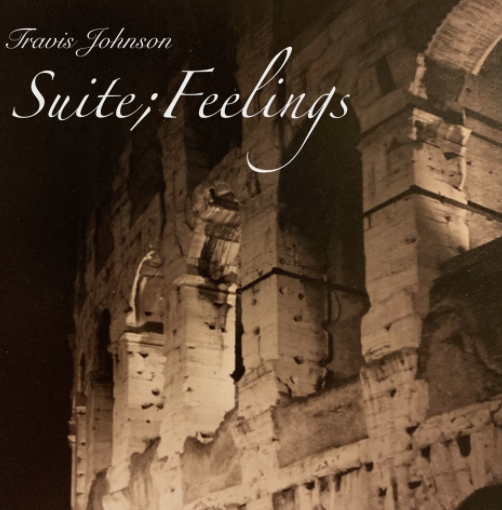 "Behind every song, there's a person, and that person has feelings, and those feelings can be told, like a story, with music. These songs are inspired some of my feelings as they came out through melodies during the last two years of my life. Thanks to my family and friends who continue to encourage me to make music, now these songs are alive, and now I share them with you."
Check it out here.
---
As a reminder, all From the Top alumni are invited to submit music performance videos to our Daily Joy series. Learn more about the submission process here.