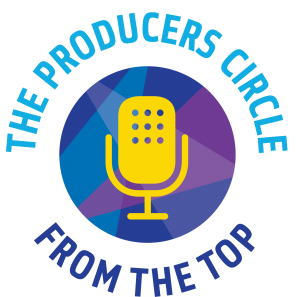 As a leadership donor giving $1,000 or more annually, you are doing more than contributing to our programs; you are investing in From the Top musicians and helping them unleash their potential as artists and leaders.
In appreciation of your generosity, you will enjoy:
Invitations to virtual donor events. Small gatherings on Zoom that give you a chance to meet and speak to guest artists, including our charismatic and talented host Peter Dugan!
Subscription to Behind the Mic, our monthly enewsletter that includes exclusive interviews with recent From the Top musicians.
Virtual From the Top stickers you can use on your Facebook or Instagram account. Tell the world that you love and support From the Top with our exclusive profile frame.
Donors that make a donation of $5,000 and above have the opportunity to sponsor individual musicians, broadcasts, or Daily Joy Videos.
For more information, please contact Laura Frye or call 617.437.0707 x1.
"When asked why we support From the Top, the answer was clear... because they have given us a musical "home." By opening doors in an industry that actively divides, this organization has gone to great lengths to see that we stay connected, and that we continue to grow and thrive as professionals and human beings."
A Musical Home
Alumni Michael Thurber and Tessa Lark