NPR's From the Top with Host Christopher O'Riley: Berkeley, California / Show 352
Friday, March 2, 2018 at 8:00 PM | Zellerbach Auditorium | Presented by CalPerformances
Watch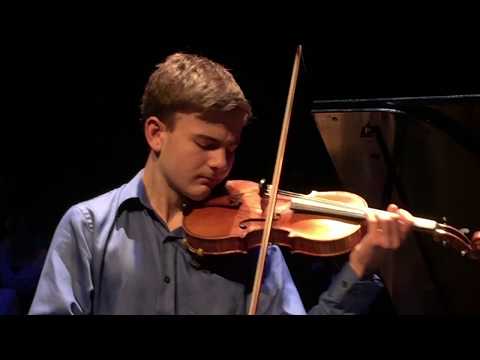 About
From the campus of the University of California, Berkeley, this episode features the winning ensemble of KDFC's Local Vocals High School Choir Sing-Off and, at 120 singers, it's the largest group ever featured on the program. We also meet a 17-year-old pianist who talks about the difficulty of preparing for competitions without a piano, and a young string quartet performs the rhapsodic first movement of Debussy's string quartet in G major, Op. 10.
Performers & Repertoire
I. Animé et très décidé from String Quartet in G minor, Op.10 by Claude Debussy (1862-1918)

La Gitana by Fritz Kreisler (1875-1962)

I. Molto allegro from Piano Sonata No. 2, Op.64, "The Fire Sermon" by Einojuhani Rautavaara (b. 1928)

III. Andante from Sonata in G minor for Cello and Piano, Op.19 by Sergei Rachmaninoff (1873-1943)

"Tshotsholoza," a Traditional South African Song, adapted by Jeffrey L. Ames (b.1969) and "Pilgrim's Hymn" by Stephen Paulus (1949-2014)

"Sea-Shell" by Carl Engel (1883-1944) arr. by Efrem Zimbalist
Release Dates
Release date is when this show is released to NPR stations, here on our website, and to our podcast. Shows are released on a weekly basis; please check your local NPR station listing for the actual airtime in your market. If you'd like, you can visit NPR's "Find Stations" page to look for your station.
Support Provided By
The Jack Kent Cooke Foundation