NPR's From the Top with Host Christopher O'Riley: St. Paul, Minnesota / Show 329
Sunday, November 13, 2016 at 3:00 PM | The Ordway Center | Presented by The Schubert Club and The Ordway Center
Watch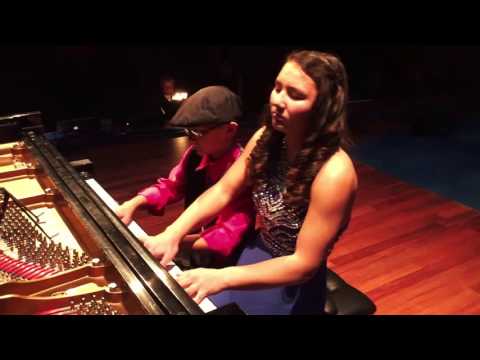 About
From St. Paul, Minnesota, this week's program features a lineup of all-Minnesota performers! Enjoy a virtuosic performance of Ernesto Cavallini's Adagio and Tarantella by 17-year-old clarinetist Anders Peterson, a teenage pianist shares the story of how he "handpicked" his stepfather when he was just four years old, and a brother and sister piano duo perform a raucous four-hands arrangement of Schubert's Der Erlkonig.
Performers & Repertoire
Adagio e Tarantella by Ernesto Caallini

IV. Allegretto poco mosso by César Franck

Interlude II by Leon Kirchner

Der Erklönig by Franz Schubert

"Tykus Tykus" by Vaclovas Augustinas

"Alleluia" by Fredrik Sixten
Release Dates
Monday, November 28, 2016
Release date is when this show is released to NPR stations, here on our website, and to our podcast. Shows are released on a weekly basis; please check your local NPR station listing for the actual airtime in your market. If you'd like, you can visit NPR's "Find Stations" page to look for your station.
Support Provided By
Jack Kent Cooke Foundation