NPR's From the Top with Host Christopher O'Riley: Atlanta, Georgia / Show 340
Sunday, May 21, 2017 at 5:00 PM | Breman Museum | Presented by The Breman Museum's Molly Blank Jewish Concert Series
Watch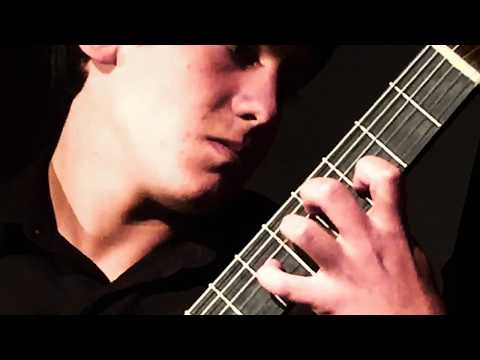 About
From the Top visits the recital hall of the Bremen Jewish Heritage Museum in Atlanta, Georgia. In honor of that setting, the young performers celebrate Jewish themed music and the music of Jewish composers. We'll hear a teenage violinist perform Ravel's gorgeous Kaddish, a wonderful Atlanta-based youth choir sings a piece by a contemporary Jewish composer, and we hear a story from a young guitar player about his life as one part Texan and one part Israeli.
Bonus Content
O'Riley gets a few tips about Armenian music from the Armenian-American teen violinist, Haig Hovsepian.
Listen exclusively on our podcast here.
Performers & Repertoire
I. Ouverture, III. Jeu, and IV. Final from Suite for Violin, Clarinet and Piano, Op. 157b by Darius Milhaud (1892-1974)

"Kaddish" by Maurice Ravel (1875-1937), with Christopher O'Riley, piano

III. Lively, with bounce from Duo for Flute and Piano by Aaron Copland (1900-1990), with Christopher O'Riley, piano

Songe Capricorne by Roland Dyens (1955-2016)

"Adonai Ro'i" by Judith Shatin (b.1949)

"Donna, Donna", words by Aaron Zeitlin (1898-1973) and music by Shalom Secunda (1894-1974), arr. by Carl Bertil Agnestig, with pianist, Millie Turek

"It Ain't Necessarily So" by George Gershwin (1898-1937), arr. Jascha Heifetz, with Christopher O'Riley, piano
Release Dates
Monday, September 18, 2017

Monday, September 10, 2018
Release date is when this show is released to NPR stations, here on our website, and to our podcast. Shows are released on a weekly basis; please check your local NPR station listing for the actual airtime in your market. If you'd like, you can visit NPR's "Find Stations" page to look for your station.
Support Provided By
The Jack Kent Cooke Foundation