NPR's From the Top: Fairfax, VA / Show 384
Saturday, February 29, 2020 at 8:00 PM | The Center for the Arts at George Mason University | Presented by Great Performances at Mason
Watch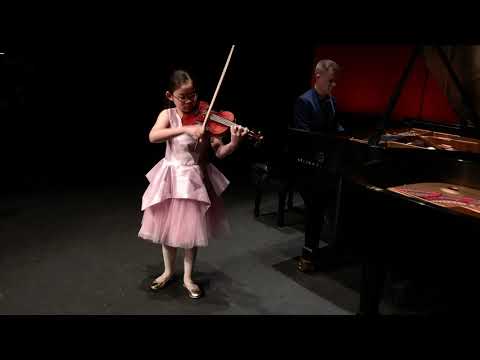 About
Greg Anderson and Elizabeth Joy Roe, the two pianists that make up the piano duo Anderson and Roe, host this week's From the Top, the first of two From the Top programs recorded in Fairfax, Virginia. Both Greg and Liz collaborate with the young musicians on the program. They introduce us to a precocious 10-year-old violinist and an unusual teenage cellist who loves dog-sledding and hunting deer for his own food.
Learn more about this episode of From the Top: Join the artists for a Facebook Live Chat, Saturday, April 25 at 11 AM ET.
If you would like to learn more about the other performers featured at Great Performances at Mason, please visit the page for Show 385.
Guests
Guest Host: Anderson & Roe

Known for their adrenalized performances, original compositions, and notorious music videos, Greg Anderson and Elizabeth Joy Roe aim to make classical music a relevant and powerful force around the world. Their five critically acclaimed albums have spent dozens of weeks at the top of the Billboard Classical Charts, while their Emmy-nominated, self-produced music videos have been viewed by millions on YouTube and at international film festivals.
Performers & Repertoire
Sonata No. 59 in E-flat Major Hob. XVI/49, III. Finale: Tempo di Minuet By Franz Joseph Haydn (1732-1809)

Sicilienne et Allegro Giocoso for bassoon and piano by Gabriel Grovlez (1879-1944)

Polonaise de concert, Op.4 by Henri Wieniawski (1835-1880)

Poema III by Marlos Nobre (b. 1939)

"Una voce poco fa," from Il barbiere di Siviglia by Gioachino Antonio Rossini (1792-1868)

"America" from West Side Story by Leonard Bernstein (1918-1990) arranged by Anderson & Roe
Release Dates
Monday, September 21, 2020
Release date is when this show is released to NPR stations, here on our website, and to our podcast. Shows are released on a weekly basis; please check your local NPR station listing for the actual airtime in your market. If you'd like, you can visit NPR's "Find Stations" page to look for your station.
Support Provided By
The Jack Kent Cooke Foundation