NPR's From the Top: Boston, MA / Show 376
Sunday, October 6, 2019 at 2:00 PM | New England Conservatory's Jordan Hall | Presented by From the Top
Watch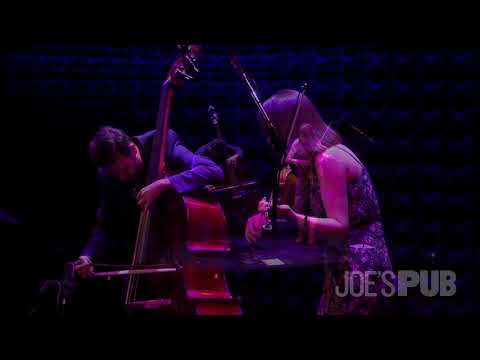 About
This week's episode from Boston features the duo Michael Thurber and Tessa Lark as guest hosts alongside outstanding musicians from across the country. We meet a teenage trumpet player who had to overcome major hardship in his home country of Macedonia to pursue music, an 11-year-old pianist who performs a piece by Chopin, and an award-winning string quartet who teams up with the guest hosts for a high-energy finale.
Guests
Guest Host: Michael Thurber

From composing for The Royal Shakespeare Company to performing in the house band on The Late Show with Stephen Colbert and traveling around the country with violinist Tessa Lark, Thurber's musical journey has been remarkably singular.

Guest Host: Tessa Lark

Violinist Tessa Lark, recipient of a 2018 Borletti-Buitoni Trust Fellowship and a 2016 Avery Fisher Career Grant, Silver Medalist in the International Violin Competition of Indianapolis, and winner of the 2012 Naumburg International Violin Competition, is one of the most captivating artistic voices of our time.
Performers & Repertoire
Lena-Marie DeMayo Stoger, violin, 17

Cheng Io Lo, violin, 18

Kevin Wallace, viola, 17

Andrew Wallace, cello, 17

I. Allegro ma non tanto from String Quartet In C Minor, Op. 18, No. 4, by Ludwig van Beethoven (1770-1827)

I. Vivace from Viola da Gamba Sonata No. 3 in G Minor, BWV 1029, by Johann Sebastian Bach (1685-1750) with Michael Thurber, bass and Tessa Lark, violin

Iris at Sunrise, by Thatcher Harrison

Nocturne in D Flat Major, Op. 27, No. 2, by Frédéric François Chopin (1810-1849)

III. Allegro con fuoco from Sonata for Trumpet and Piano, by Eric Ewazen (1954-)

Cedar and Sage, by Michael Thurber and Tessa Lark
Release Dates
Release date is when this show is released to NPR stations, here on our website, and to our podcast. Shows are released on a weekly basis; please check your local NPR station listing for the actual airtime in your market. If you'd like, you can visit NPR's "Find Stations" page to look for your station.