On the Air This Week | Teenage Piano Trio, Talented Vocalist, and Cultural Pride
On this week's From the Top, one of the strongest teenage piano trios in the country performs Beethoven with passion and precision. They are joined by a young vocalist performing Shakespeare, an 18-year-old cellist with a special relationship with his grandfather, a hard-working flutist with a unique sense of style, and a 15-year-old violinist who just might be an orchestral conductor someday. Each in their own way, they all draw on their family culture and heritage in their performances.

---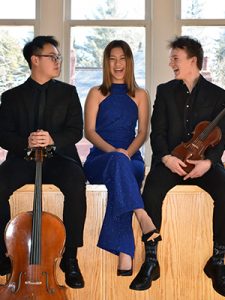 The Phillips Trio, seniors at the Phillips Academy in Andover, Massachusetts, featuring Luke Henderson, 17, violin; Evan Tsai, 17, cello; and Ariel Wang, 17, piano, kick off the program with a performance of Beethoven's Piano Trio in D, Op. 70 No. 1 – 'Ghost' – I. They are good friends who love playing music together, Luke, Evan, and Ariel originally formed their trio as a way to have fun and relieve stress, but they eventually went on to enter – and take home first prize – in the Junior Strings Division of the 47th Annual Fischoff National Chamber Music Competition.
---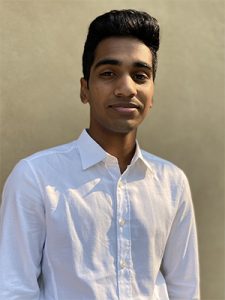 Next up, Saman de Silva, 16, baritone, from Los Altos Hills, CA performs Sogno by Paolo Tosti and Let Us Garland Bring, Op. 18, Mvmt V "It Was A Lover and His Lass" by Gerald Finzi, with text from Shakespeare. He shares how he steps into character to connect with the often centuries old music he's singing. He also discusses how Western opera has portrayed his Indian and Sri Lankan heritage in the past. Outside of music, Saman is passionate about astrophysics.
---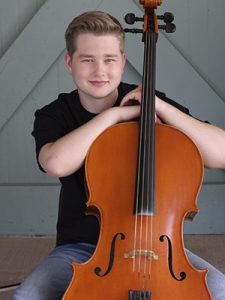 18-year-old cellist Maximus Gurath from Sioux Falls, SD, currently studying at Interlochen Arts Academy, and a recipient of From the Top's Jack Kent Cooke Young Artist Award, performs Julie-O by Mark Summer. Maximus describes meeting Mark Summer during a master class and how it inspired him. He also talks about his special relationship with his grandfather.
---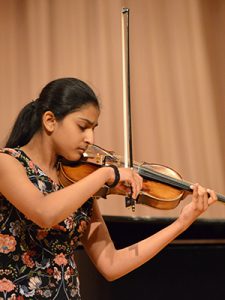 Anagha Kapsi, 15, violin, from Exton, PA recorded Chaconne by Tomaso Antonio Vitali in person with Peter Dugan at Turtle Studios in Philadelphia. A member of the Philadelphia Youth Orchestra, Anagha is also a student conductor with the Delaware County Youth Orchestra, and a burgeoning young composer. She talks about how her grandmother's favorite Indian television show inspires her composing.
---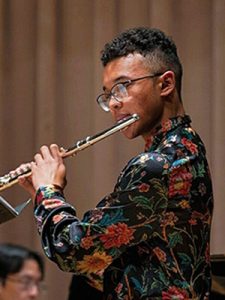 Finally, Blue Shelton, 17, flute, from Philadelphia, PA performs Sonatine for Flute and Piano, Mvmts I and III by contemporary composer Pierre Sancan with Peter Dugan. He describes his diligent and rigorous practice routine, his minimalistic and high-end sense of style, and how his name inspires his identity as an original.