Kicking off the Radio Season with Bugs Bunny, Mozart, and Orli Shaham!
This week's episode of From the Top marks the kick-off to our 2020-2021 radio season. It's not easy producing radio with kids from across the country during a pandemic, but our faithful producers have found a way!
This week's amazing young musicians join guest host Orli Shaham for a unique show – some recorded virtually in studios in Chicago, LA, and Alabama – and some joining us on stage at Merkin Hall at the Kaufman Music Center in New York for some safe and socially distanced in-person music-making.
We are also excited to announce that our next From the Top Virtual Concert will feature two young musicians from this episode – please make plans to join us:  October 21 at 8pm ET on Facebook and YouTube. Peter Dugan will host and we'll meet violinist Esme Arias-Kim and Nadira Novruzov in their homes.
Let's Meet the Young Musicians on This Week's Show
---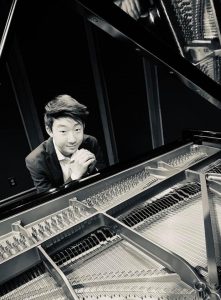 The program begins with Kevin Cho, a 17-year-old pianist from Valencia, California who gives a monster performance of Liszt's Hungarian Rhapsody No. 2 in C-Sharp Minor, S. 244/2  – a piece that is notoriously associated with the one and only Bugs Bunny! Kevin speaks with Orli about his inspiration to tell wordless stories with his music – and he certainly knocks it out of the park!
Listen to Kevin's performance here:
---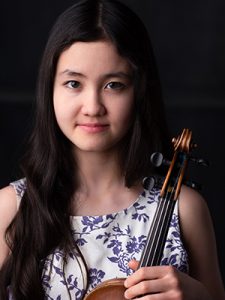 Next we meet, Esme Arias-Kim, 14, violin, from Hoffman Estates, IL. Esme's performance of Estrellita By Manuel M. Ponce is moving and mature. The 14-year-old talks "bucket-lists" with Orli and in particular her hope to someday visit space.
You can learn more about Esme during From the Top's Virtual Concert on October 21 at 8pm ET – please make plans to join us!
Listen to Esme's segment here:
---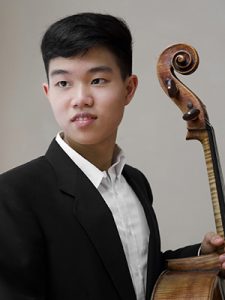 17-year-old cellist Raymond Tsai from Phenix City, AL
is the third member of his family to appear on From the Top! He even collaborates with his older sister
Elizabeth
on his brilliant performance of Papillon and Romance by Gabriel Fauré. (Curious about the other Tsai sibling? You can learn about their brother Eric
here
.)
Listen to Raymond's segment:
---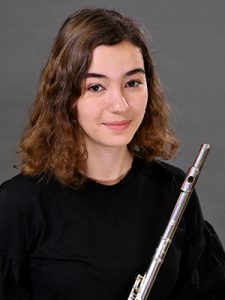 18-year-old flutist Nadira Novruzov from New York, NY begins our Merkin Hall part of the episode, performing Fantasie by Philippe Gaubert with Orli Shaham. Nadira also shares her passion for the Supreme Court, and how she's counting her blessings during this difficult time.
You can learn more about Nadira during From the Top's Virtual Concert on October 21 at 8pm ET.
Listen to Nadira:

---
Michelle Stern, 16, violin, from Douglason, NY and Sean Yu, 16, cello from Rye, NY  benefited from a coaching session on their Mozart Trio with Orli Shaham and you can listen in on what they discussed. Let's just say Orli encourages them to channel Mozart's passion for drama!

Listen to the complete segment and hear the coaching session:
---
Tell us.
…What did you think of this week's show?