Tuesday, July 13, 2010 | Bethel University | Presented by Young Artists World Piano Festival
Watch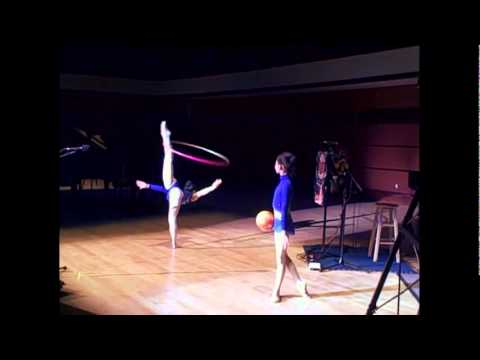 About
Coming to you from the Young Artist World Piano Festival taking place on the campus of Bethel University in St. Paul, Minnesota, this week's From the Top features some of the best young pianists in America demonstrating pretty much everything the piano can possibly do. From solo to duo to chamber to a big bombastic end with eight hands flying, if you like the piano and you like kids, this is the place to be!
Performers and repertoire:
Pianist William Yang, 9, from Eden Prairie, MN, performs the Scherzo No.1 in B minor, Op. 20 by Frédéric Chopin
Pianist Kenny Broberg, 16, from Minneapolis, MN and cellist John-Henry Crawford, 17, from Shreveport, LA, perform Sonata No.2 for Cello and Piano in F major, Op. 99, I. Allegro vivace by Johannes Brahms
Pianists Cindy Lu, 14, and Serena Lu, 12, from Blaine, MN, perform the Sonata in D Major, K.448, I. Allegro con spirito by Wolfgang Amadeus Mozart
Aurailea Trio (violinist and Jack Kent Cooke Young Artist Nora Scheller, 17, from St. Peter, MN; cellist Jocelyn Schendel, 18, from Brooklyn Center, MN; and pianist Colton Peltier, 15, from Hastings, MN) performs the Piano Trio in A minor, I. Modéré by Maurice Ravel
Two-piano, eight-hands (Piano 1, Part 1: Reed Tetzloff, 18, from Bloomington, MN; Piano 1, Part 2: Christopher O'Riley; Piano 2, Part 1: Leo Wexler-Mann, 17, from St. Paul, MN; Piano 2, Part 2: Leeza Ali, 16, from Mendota Heights, MN) perform Sonata in One Movement for 8 Hands in E minor, JB 1:47 by Bedrich Smetana
Performers & Repertoire
Piano Trio in A minor, I. Modéré by Maurice Ravel
Release Dates
Release date is when this show is released to NPR stations, here on our website, and to our podcast. Shows are released on a weekly basis; please check your local NPR station listing for the actual airtime in your market. If you'd like, you can visit NPR's "Find Stations" page to look for your station.