NPR's From the Top with Host Christopher O'Riley: McLean, Virginia / Show 347
Tuesday, October 3, 2017 | Presented by From the Top
Watch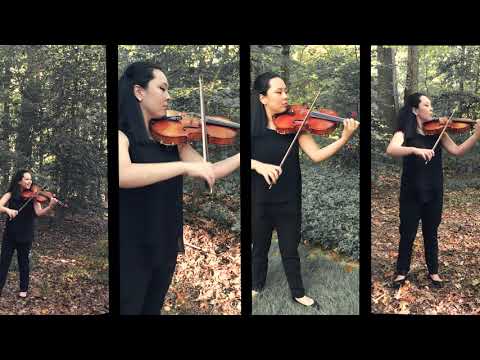 About
From McLean, Virginia, this week's program features a wild performance by 14-year-old violist who tackles a piece written by Hindemith with the extraordinary tempo marking of 600-640 beats per minute, a tender performance of the song "Pure Imagination" from Willy Wonka and the Chocolate Factory is performed on the marimba, and we'll hear how studying music helped one young musician grow up and cope with Tourette's Syndrome.
Performers & Repertoire
I. Allegro moderato and II. Allegro maestoso from Romantic Pieces, Op. 75 (B. 150) by Antonín Dvořák

IV. Rasendes Zeitmaß. Wild. Tonschönheit ist Nebensache from Solo Viola Sonata Op. 25, No. 1 by Paul Hindemith(1895-1963). V. Bourrée I and Bourrée II from Cello Suite No.3 in C major, BWV 1009 by Johann Sebastian Bach, transcribed for viola.

III. La Toccata de Pasquini from the Sonata for solo guitar by Leo Brouwer

II. Allegro animato from the Sonata for Clarinet and Piano, Op.167 by Camille Saint-Saëns

I. Prélude and IV. Sarabande from Cello Suite No.3 in C major, BWV 1009 by Johann Sebastian Bach.

Pure Imagination by Leslie Bricusse and Anthony Newley; arr. Alex Stopa The Flight of the Bumblebee by Nikolai Rimsky-Korsakov

Beatrice Chen and Gabriel Martins

I. Allegro from "Duet mit zwei obligaten Augengläsern", WoO 32 (Eyeglasses Duo) by Ludwig van Beethoven
Release Dates
Release date is when this show is released to NPR stations, here on our website, and to our podcast. Shows are released on a weekly basis; please check your local NPR station listing for the actual airtime in your market. If you'd like, you can visit NPR's "Find Stations" page to look for your station.
Support Provided By

Katie's performance on Show 347 is part of From the Top's New Music Series, supported in part by the Amphion Foundation