NPR's From the Top with Host Christopher O'Riley: Longview, Texas / Show 336
Saturday, March 25, 2017 at 7:30 PM | S.E. Belcher Jr. Chapel and Performance Center | Presented by LeTourneau University
Watch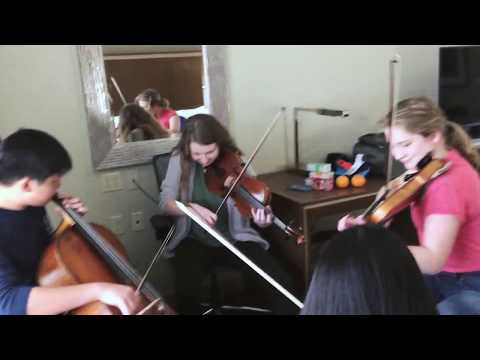 About
From Longview, Texas this week's program features a 12-year-old pianist from East Texas performing the music of Paderewski, a heartfelt performance of Faure's "Elegy" performed by a teenager from the Chicago area, and a moving story from the young flutist on the program who's rancher grandfather sold much of his herd of cattle to support her musical studies.
Listen On The Go
Click here to listen to the show on our podcast – don't forget to subscribe!
To listen to our podcast-exclusive bonus content, click here
Performers & Repertoire
I. Allegro molto ed appassionato from Sonata No. 3, Op. 45 for Violin and Piano by Edvard Grieg (1843-1907) with Christopher O'Riley, piano

Caprice à la Scarlatti in G major, Op. 14 No. 3 by Ignacy Jan Paderewski (1860-1941)

III. Allegro scherzando from the Sonata for Flute and Piano by Otar Taktakishvili (1924-1989) with Christopher O'riley, piano

Élégie, Op.24 by Gabriel Fauré (1845-1924) with Christopher O'Riley, piano

I. Allegro violento ed agitato from String Quartet No. 1, Op. 20, by Alberto Ginastera (1916-1983)

"Por Una Cabeza" by Carlos Gardel (1890-1935), arr. John Williams, with Christopher O'Riley, piano
Release Dates
Monday, December 18, 2017
Release date is when this show is released to NPR stations, here on our website, and to our podcast. Shows are released on a weekly basis; please check your local NPR station listing for the actual airtime in your market. If you'd like, you can visit NPR's "Find Stations" page to look for your station.
Support Provided By
The Jack Kent Cooke Foundation