NPR's From the Top with Host Christopher O'Riley: Honolulu, Hawaii / Show 331
Friday, December 2, 2016 at 8:00 PM | Blaisdell Concert Hall | Presented by Hawaii Public Radio
Watch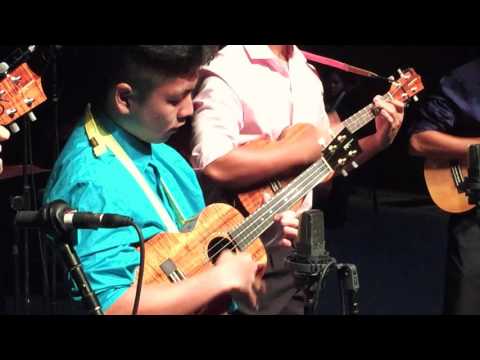 About
From the Top returns to Honolulu, Hawaii with a program that features the excellent Hawaii Youth Symphony Orchestra performing a piece inspired by vintage popular music from the islands. Also featured on the program is this year's 13-year-old junior winner of the prestigious Menuhin International Violin Competition performing the music of Prokofiev, and a 15-year-old clarinetist who got his start in the visionary free urban music training programs of Los Angeles.
Performers & Repertoire
I. Allegro from Symphonic Metamorphosis on Themes of Carl Maria von Weber by Paul Hindemith (1895–1963) and Na Mele Overture by Neil McKay (b. 1924).

IV. Allegro con brio from the Sonata for Violin and Piano No. 2 by Sergei Prokofiev (1891–1953), with Christopher O'Riley, piano.

"Tokada" by Jake Shimabukuro (b.1976)

Première Rhapsodie by Claude Debussy (1862-1918), with Christopher O'Riley, piano.

"Le Grand Tango" for Cello and Piano by Astor Piazzolla (1921–1992), with Christopher O'Riley, piano.

"Na Mele Overture" by Neil McKay (b. 1924)
Release Dates
Monday, February 19, 2018
Release date is when this show is released to NPR stations, here on our website, and to our podcast. Shows are released on a weekly basis; please check your local NPR station listing for the actual airtime in your market. If you'd like, you can visit NPR's "Find Stations" page to look for your station.
Support Provided By
The Jack Kent Cooke Foundation
The Sidney E. Frank Foundation