NPR's From the Top: Highlight Show 29
Monday, March 23, 2020 | Presented by From the Top
Watch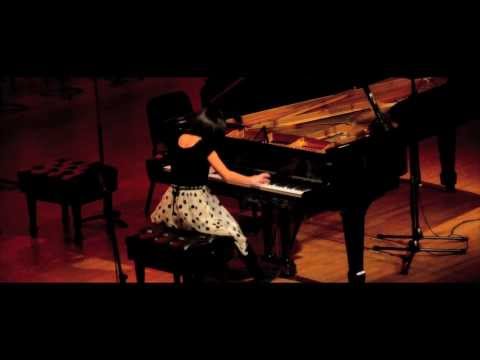 About
This highlight episode features beautiful music and interviews selected out of From the Top's archive, including a rambunctious performance of a piece called "The Tom and Jerry Show" performed by a 14-year-old pianist from Tennessee. A young bassoonist shares the moving story of her family's journey moving from city to city for job opportunities during the recession and how she fell in love with the bassoon during that hard time. The National Youth Orchestra of America performs the music of Leonard Bernstein.
Performers & Repertoire
The Tom and Jerry Show by Hiromi Uehara

I. Allegro con moto from Sonatine by Alexandre Tansman

III. La Toccata de Pasquini from Sonata by Leo Brouwer

III. Allegro commodo from Sonata No. 2 by Bohuslav Martinu

Melodie by Peter Ilyich Tchaikovsky

"Prologue" and "Mambo" from Symphonic Dances from West Side Story by Leonard Bernstein
Porgy and Bess: A Symphonic Picture by George Gershwin, arranged by Robert Russell Bennett
Release Dates
Release date is when this show is released to NPR stations, here on our website, and to our podcast. Shows are released on a weekly basis; please check your local NPR station listing for the actual airtime in your market. If you'd like, you can visit NPR's "Find Stations" page to look for your station.