NPR's From the Top: Dallas, Texas / Show 374
Friday, June 7, 2019 | Southern Methodist University | Presented by Cliburn International Junior Piano Competition and Festival
Watch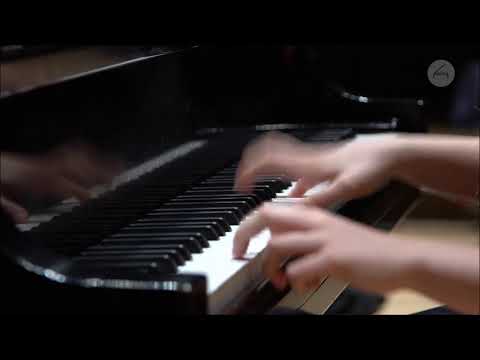 About
Hosted by pianist Peter Dugan, this documentary style episode of From the Top features six of the 23 young pianists (age 13 to 17) chosen to participate in two weeks of high-level competition and intense artistic development at the 2019 Cliburn International Junior Piano Competition and Festival in Dallas, Texas. From the Top's special episode reveals the personal journeys and backstories of young artists in this midst of this incredible experience, as well as some of their groundbreaking performances.
Performers & Repertoire
Sonata in E-Flat Major, I Allegro by Franz Joseph Haydn

Sonata No. 2 in G Minor, II Andantino Getragen by Robert Schumann

Lowell Liebermann: Gargoyles, III. Allegro moderato and IV. Presto feroce

Sonata for Piano Sz. 80 by Bela Bartók

Ballade No. 4 in F Minor, Op. 52 by Frederic Chopin

Rachmaninoff, Piano Concerto No. 3, Mvt 1 with the Dallas Symphony Orchestra and conductor Ruth Reinhardt and Bach: Prelude and Fugue in E-Flat Minor from Book 1 of The Well-Tempered Klavier
Release Dates
Release date is when this show is released to NPR stations, here on our website, and to our podcast. Shows are released on a weekly basis; please check your local NPR station listing for the actual airtime in your market. If you'd like, you can visit NPR's "Find Stations" page to look for your station.