NPR's From the Top with Host Christopher O'Riley: Boston, Massachusetts / Show 267
Saturday, February 9, 2013 | WGBH Fraser Performance Studio | Presented by From the Top
Watch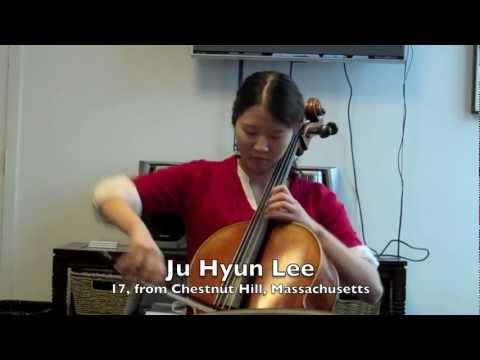 About
This week's From the Top comes to you from Fraser Performance Studio at WGBH in Boston, Massachusetts, where you'll meet a young violinist who shared her music with her severely autistic brother and watched him use a song to be able to express his emotions for the very first time. You'll also hear an outstanding soprano sing "The Lordly Hudson" by Ned Rorem, and hear a trio of teens play the vivacious final movement of the Brahms Second Piano Trio.
Performers & Repertoire
Romance in F minor, Op.11 by Anton'n Dvorak

Hungarian Rhapsody No.11 in A minor, S.244 by Franz Liszt and an excerpt from his own "Twelve-tone Variations"

"The Lordly Hudson" by Ned Rorem

Romanian Folk Dances by BeŽla Barto—k

IV.Finale: Allegro giocoso from the Piano Trio No.2 in C major, Op.87 by Johannes Brahms
Release Dates
Release date is when this show is released to NPR stations, here on our website, and to our podcast. Shows are released on a weekly basis; please check your local NPR station listing for the actual airtime in your market. If you'd like, you can visit NPR's "Find Stations" page to look for your station.