On the Air This Week | A Beethoven Sonata, Stravinsky's Firebird Suite & More
On this week's broadcast of From the Top, the victorious finale from Stravinsky's Firebird Suite is performed by a teenage pianist from Chicago. He's joined by a teenage violinist using YouTube to provoke political dialogue, a talented 14-year-old pianist performing Beethoven, a young violinist whose musical roots spans two continents, and a 16-year-old saxophonist who paints a picturesque image of her life in Vermont.
---
14-year-old pianist Andrew Gu from Milton, MA kicks off the program with a firecracker performance of Sonata No. 7 in D Major, Op. No. 3, Mvmt 1 by Beethoven (a fitting performance for Beethoven's birthday week!). He discusses his affinity for facts and figures, and expensive sneakers with host Peter Dugan.

---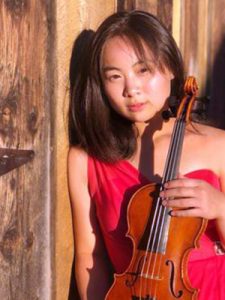 Violinist Sarah Ma, 17, from Garden City, NY gives a moving and impassioned performance of Romance by Amy Beach. Then, she speaks with Peter Dugan about her passion for creating political dialogue through her popular YouTube channel and TikTok account.

---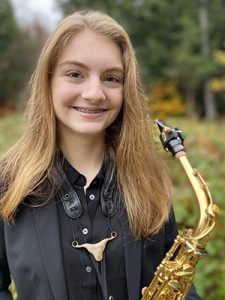 16-year-old saxophonist Jayme Billings, hails from Underhill, VT and gives her home state a lot of love in her interview segment. She beautifully performs Scaramouche, II. Modere & III. Brazileira by Darius Milhaude.

---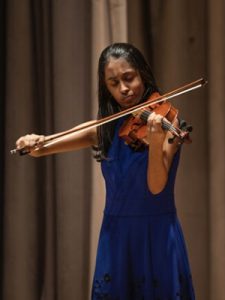 Violinist Vibha Janakiraman, 15, from West Chester, PA performs Darshan by Reena Esmail, a piece that evokes Vibha's cultural heritage. She chats with Peter Dugan about how her family is immersed in Indian classical music.

---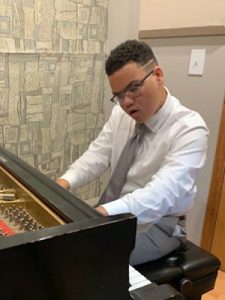 Pianist Joshua Mhoon, 17, from Chicago, IL closes the program with a breathtaking piano arrangement of Stravinsky's Firebird Suite Finale, arranged by Guido Agosti. He describes how his father toured as a drummer with the Staples Singers and has been passing down his knowledge of the music industry. Joshua also reflects on what it's like to be a black classical musician today and his hopes for the future.

---
Special thanks to Q Division Studios in Somerville, MA and Kaufman Music Center in New York, NY for hosting our in-person portions of this week's show. Thanks also to our remote locations PianoForte in Chicago, IL and Turtle Studios in Philadelphia, PA.