Announcing the 2020 Alumni Leadership Grants
From the Top is pleased to announce the 2020 recipients of the Alumni Leadership Grant.
The Alumni Leadership Grant, generously funded by the Howard and Geraldine Polinger Family Foundation, seeks to support alumni of From the Top's media and arts leadership programs who have created projects using music and the arts to impact their local communities.
This year's recipients are Wilson Hsu for his program Continuo; and Brian Hong and Alexander Hersh for their program "Tunes & Toons for Teens".
Congratulations to both projects, we look forward to following them throughout the year. Now, let's meet the recipients!
---
Wilson Hsu: Continuo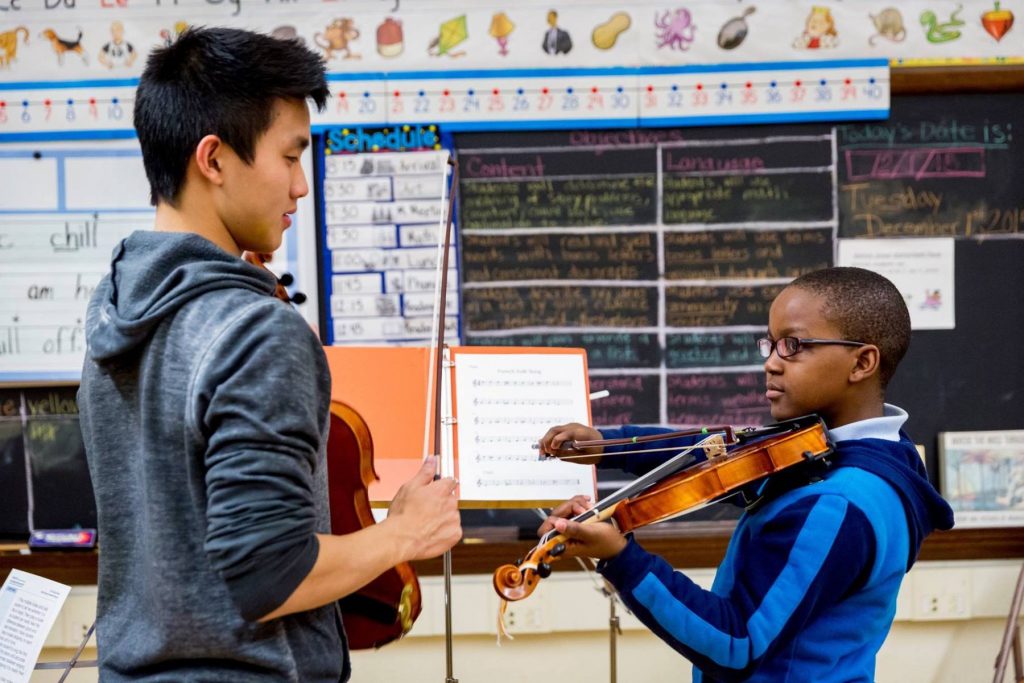 Three years ago, Wilson Hsu recruited a group of seven musicians and founded Continuo, a music organization that offers young musicians the opportunities to share their music with new audiences and explore the powerful intersection of classical music and community leadership. In 2019, He expanded Continuo to Atlanta, and currently, they have a teaching staff of over 50 musicians from all over Boston and Atlanta – including local high schools, New England Conservatory, Harvard, Emory, Northeastern, and Boston University. Additionally, we now have seven partners: Goddard House, From the Top, Boston Children's Museum, Benteen Elementary School, Conservatory Lab Charter School, musiConnects, and Center Communities of Brookline.
Continuo offers two main programs: Community Performances and Teaching Residencies. Through Community Performances, Continuo musicians perform for a wide range of audiences, including residents at nursing homes. Each concert features a unique set of musicians and an innovative approach focused on audience engagement. Through Teaching Residencies, Continuo musicians participate in both long-term and short-term residencies, drawing upon their musical experience to teach elementary school students with a​ combination of individualized private lessons, chamber music, and performances.
Continuo's mission is to empower young musicians to establish meaningful relationships with their communities through innovative performance and mentorship, redefining the roles of performer and audience.
What impact do you want this project to have?
Growing up, I realized that socioeconomic backgrounds have a tremendous influence on opportunities and futures. Our family upbringing and origins largely determine the exposure and opportunities we have and, therefore, our lives ahead. Specifically, I realized that too many young students from economically disenfranchised communities did not have the chance to learn to play musical instruments. Additionally, too many high school and college musicians did not have the opportunity or platform to share their music with their communities. In 2017, I decided to change that by founding Continuo.
Continuo serves as a platform by which experienced musicians can share the power of music and give back to their communities by sharing their gifts with others. Through our Teaching Residencies, my goal is to create opportunities for young students living in marginalized communities to explore their gifts and learn valuable life lessons from playing a musical instrument. I want our high school and college musicians to serve as role models for the younger students and guide them as they navigate the challenges that accompany any first endeavor.
Many times, organizations go into these communities, thinking that they are merely serving the people who live there. Through Continuo, I want to change that notion. Instead, it should be  cross-cultural and life-experience exchange. We are not only teaching the children: they are also sharing their lives with us as we build relationships and grow together through the power of music. Through music, a student learns to pursue excellence, perseverance, purposefulness, and self-expression. These benefits are too valuable to be limited just to children whose families can afford it. That's why I believe everyone should have an opportunity to learn a musical instrument regardless of their economic situation or family upbringing.
Through our Community Performances, I want our musicians to recognize that the most rewarding part of music is sharing it with new audiences and giving back to the community. Music is meant to be shared. You've heard it before – "music is the universal language of mankind." After touring around the world and performing for diverse groups of people, I can attest that music can truly evoke deep emotions to connect people. Music is about connecting with different groups of people and using art as an agent for change. It's about collaborating with other musicians to make a difference in other people's lives. It's about taking what you have been given and sharing it with those around you. Sharing your gift allows people to join your experience and delight in the great joy that art carries within itself.
How has From the Top influenced your interest in pursuing this work?
As a former Arts Leader of From the Top's Center for the Development of Arts Leaders, I learned how to use the transformative power of music to engage new audiences, give back to the community, and explore individual leadership pathways. From the Top first inspired me to work together with other young musicians to share my music with new audiences and to bring my music from the concert hall to the community.​ From the Top's commitment to celebrating the stories, talents, and character of young classically-trained musicians has inspired me to find a deeper meaning in music.
I am incredibly honored to be named a recipient of the 2020 Alumni Leadership Grant. It gives me tremendous joy knowing that such a well-respected and noteworthy organization like From the Top believes in a mission I believed in as a young high school musician.
From the Top is an organization that I've looked up to all my life. As a young musician beginning my musical journey, I listened to and read about the musicians on From the Top, and it inspired me to pursue excellence and find pure joy in music. From the Top has always been there to inspire young musicians like myself. Now, with the generous support of From the Top and the Howard and Geraldine Polinger Family Foundation, I have been equipped to pass the torch and inspire the next generation of musicians.
---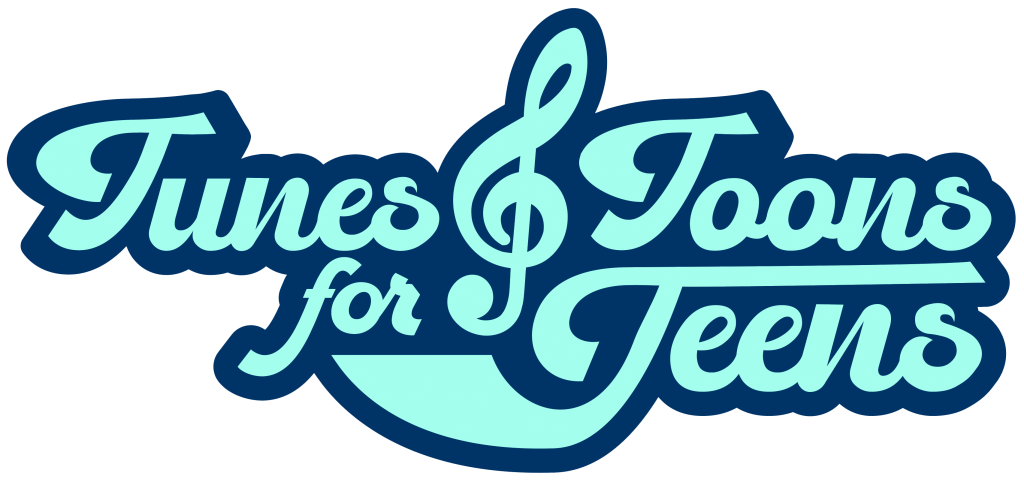 Brian and Alexander are co-artistic directors of
NEXUS Chamber Music Chicago
, a collective of vibrant and dynamic musicians who serve to deconstruct the barriers between classical artists and audiences with varied and unique chamber music performances in unconventional venues.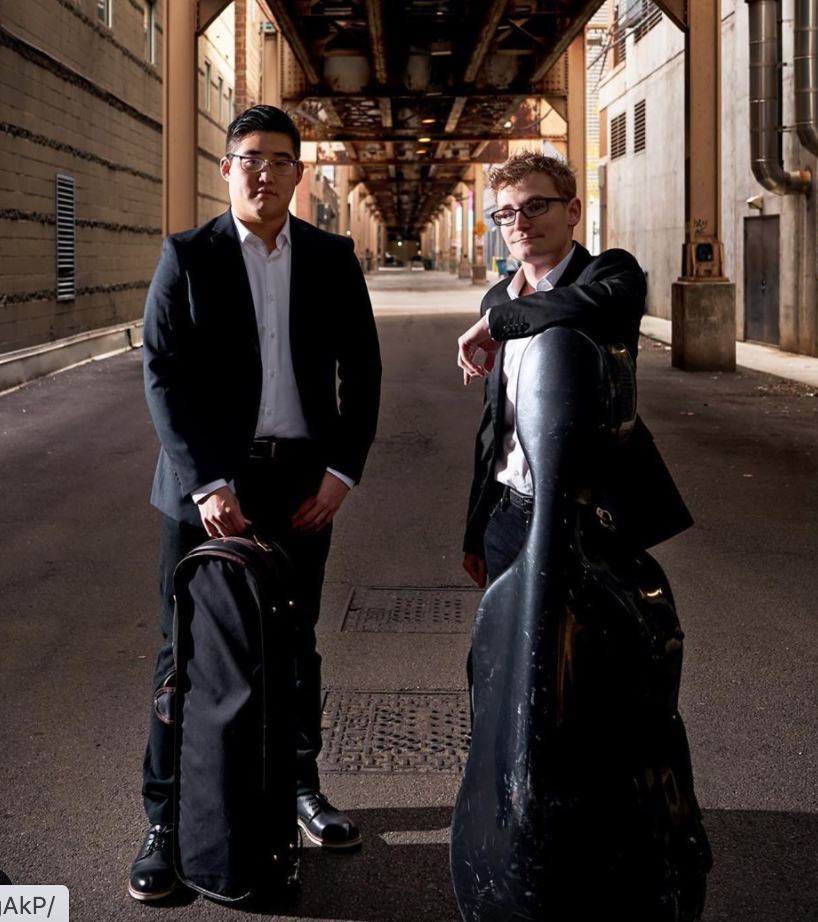 NEXUS Chamber Music has teamed up with Chicago non-profit music incubator
Guarneri Hall
to create
"Tunes & Toons for Teens" (TTT),
a program that will bring relevance to classical music for teenagers who do not otherwise have contact with classical music.
Open to students aged 13-18 from musically underserved communities in Chicago, TTT is a free program that will offer students the chance to create a story, tell the story through an animated film, and incorporate a classical music soundtrack.

TTT will offer participants access to technical facilities and instruction, so that they each can create an animated short film. Students will work in direct dialogue with NEXUS artists on selecting the music to be recorded for their soundtracks, fostering intensive hands-on engagement, and a collaborative experience with musicians in the creation of their combined work.
TTT's goal is to ultimately strengthen each student's social, emotional and intellectual ties to classical music. Through this personal relationship with music and musicians, TTT  will develop in students motivation and skills for understanding music, and plant seeds for lifelong enjoyment of music in them.
What does receiving this award mean to you?
Receiving this award through From the Top offers us a wonderful opportunity to connect with creative minds from all around Chicago. Tunes & Toons for Teens is a program that aligns directly with the mission of NEXUS Chamber Music – to create heightened relevance and accessibility for classical music for people of all backgrounds.  We believe that our industry and art form gains strength when direct access is made to all, in ways that tap into the unique inspirations of each listener.  NEXUS Chamber Music is so grateful for the support from organizations such as From the Top that help us to reach our goal of creating a positive difference in our community through music.
We have always been so inspired by the wonderful work that From the Top does every year to create palpable and positive change in communities from all over the country.  As alumni of From the Top, we strive to take a page from their book, and utilize our training and art to inspire our own communities in uniquely relevant ways.  It is in this way in particular that From the Top has shaped our aspirations as community leaders – by imbuing us with a drive to embody the artist as citizen.