This Week's FTT Moment: Harpist's Spooky Serenade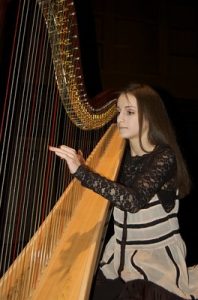 A colorful imagination can definitely inspire a great classical music performance. It certainly inspired 14-year-old harpist Anna DeLoi in 2010.
Anna shared a chilling tale and a riveting performance of Performis Valse by Arnold Bax, a piece Anna nicknamed the "demented doll dance".
Check out this spooky performance and humorous moment on this week's installment of our short-form series of amazing FTT moments from the archives.
Have you caught any of our FTT moments? Tell us what you think!