NPR's From the Top with Host Christopher O'Riley: Washington, DC / 241
Sunday, October 16, 2011 | National Gallery of Art | Presented by National Gallery of Art & Washington Performing Arts Society
Watch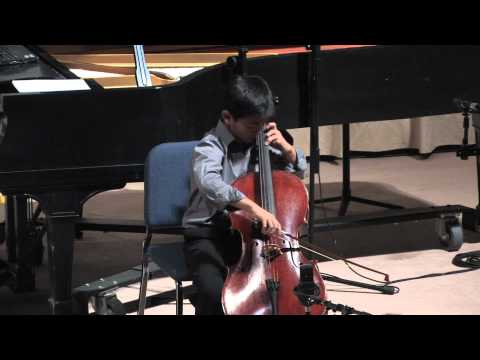 About
This week, From the Top comes to you from the National Gallery of Art in Washington DC, where you'll hear a gregarious 11-year-old play the music of David Popper and an outstanding piano trio from Cleveland perform a lively piece by Astor Piazzolla. You'll also hear the piano music of Olivier Messiaen performed by a 17-year-old from Washington State.
Performers & Repertoire
Danse Espagnole from "La Vide Breve" by Manuel de Falla, arr. Kreisler

Hungarian Rhapsody by David Popper

Primavera Porteña from "The 4 Seasons of Beunos Aires" by Astor Piazzolla

Prelude No.8, "Un reflet dans le vent" by Olivier Messiaen

II.Chanson Pour Ma Mie and V.Lou Cabridan from Tableaux de Provence by Paule Maurice
Release Dates
Monday, December 24, 2012

Monday, December 12, 2011
Release date is when this show is released to NPR stations, here on our website, and to our podcast. Shows are released on a weekly basis; please check your local NPR station listing for the actual airtime in your market. If you'd like, you can visit NPR's "Find Stations" page to look for your station.
Support Provided By
The Jack Kent Cooke Foundation