NPR's From the Top with Host Christopher O'Riley: Storrs, Connecticut / 297
Saturday, November 1, 2014 at 8:00 PM | Jorgensen Center for the Performing Arts | Presented by University of Connecticut
Watch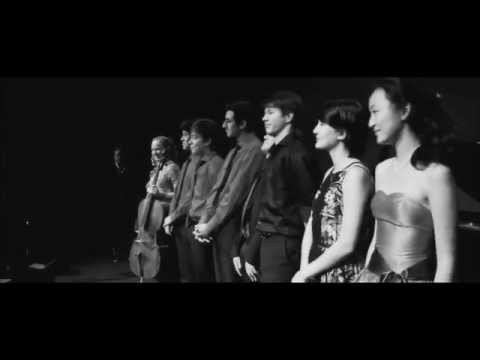 About
From the University of Connecticut, this week's From the Top includes an emotional performance of Rachmaninoff's Elegie in E-flat minor performed by a young pianist from southern Connecticut, a twelve-year-old violinist brings to life all of the quixotic mood changes in Prokofiev's Sonata for Violin and Piano, and we'll get a dose of teenage musical philosophy from a philosophical sixteen-year-old cellist.
Performers & Repertoire
The first movement, Allegro, from the String Quartet No. 4, Sz. 91 by Béla Bartók

Silent Woods by Antonín Dvorák

"Morceau de Salon" by Johann Wenzel Kalliwoda

Elegie in E-flat minor, Op. 3, No. 1 by Sergei Rachmaninoff

The first movement, Moderato, from the Violin Sonata No. 2 in D major, Op 94a by Sergei Prokofiev

"The High Reel Set," arr. Alasdair Fraser & Natalie Haas
Beyond the Concert Hall
The performers on this show visited two local student groups. The first was at the Windham Middle School, where they lead a music workshop that got a crowd of 150 middle school students. During this workshop, the performers taught the students to dance to Kalliwoda, hear the layers of a Bartok string quartet, and help arrange the sequence of an original Sempre Sisters fiddle tune. The performers followed this up with a visit to the UCONN School of the Arts for a shared recital with students from the music school. Big thanks to Rodney Rock, Linda Neelly, and Jaquelyn Darbyshire for making our visits possible.
Related Stories
Happy Independence Day! For this July 4th, we took the Sempre Sisters out into Boston to perform a virtuosic take on the classic patriotic tune, Yankee …
Release Dates
Release date is when this show is released to NPR stations, here on our website, and to our podcast. Shows are released on a weekly basis; please check your local NPR station listing for the actual airtime in your market. If you'd like, you can visit NPR's "Find Stations" page to look for your station.
Support Provided By
The Jack Kent Cooke Foundation