Bach, Bassoon & John Williams / Show 435
Watch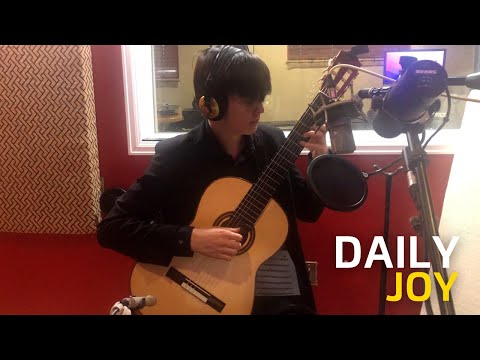 About
A teen guitarist from Colorado plays a beautiful work by Bach, a cellist plays an emotional Elegy by John Williams, and a pianist performs a piece that draws from the worlds of classical and jazz. We'll also hear from a teenage bassoonist who shares what it's like living with neurodivergence and meet a young clarinetist who left his home in Peru to pursue music in the U.S.
Performers & Repertoire
Suite for Cello No. 3 in C Major, BVW 1009 transposed for guitar in G major, I. Prelude by Johann Sebastian Bach (1685-1750)

Drei Etuden (Three Etudes) for Bassoon and Piano, II. Tempo di Modinha with pianist Maria Garcia III. Allegro scherzoso by Jose Siqueira (1907-1985)

Elegy for Cello and Orchestra by John Williams (b. 1932)

Sonatina for Clarinet and Piano, Op. 29, I. Allegro con brio and III. Furioso by Malcolm Arnold (1921-2006) with pianist Ya-Ju Chuang

Play Piano Play, VII. Lento, molto tranquillo e piano by Friedrich Gulda (1930-2000)
Release Date
Monday, September 25, 2023
Release date is when this show is released to NPR stations, here on our website, and to our podcast. Shows are released on a weekly basis; please check your local NPR station listing for the actual airtime in your market. If you'd like, you can visit NPR's "Find Stations" page to look for your station.