NPR's From the Top with Host Christopher O'Riley: Boston, Massachusetts / Show 328
Sunday, October 16, 2016 at 2:00 PM | NEC's Jordan Hall | Presented by From the Top
Watch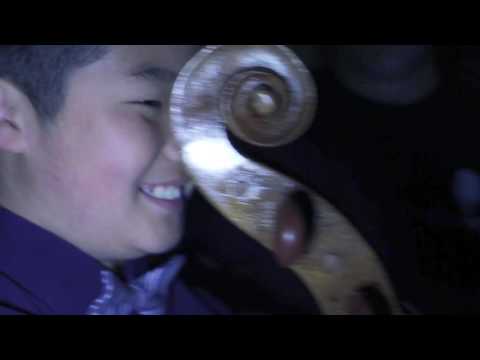 Ticket Info
Don't miss our next inspirational, live recording of NPR's From the Top in Boston on February 11, 2018! Click below to explore our new ticket prices including free student tickets in select sections!
About
From Boston Massachusetts, this week's episode features a 12-year-old cellist performing a show piece by David Popper, a moving setting of a Newfoundland folks song performed by the Young Women's Chamber Choir of Boston's famous Handel and Haydn Society, and we'll meet a Boston teenager so zealous about studying classical music, he managed to cram 4 instruments, 2 Boston orchestras, and a chorus into his schedule.
Transcript
Read the full transcript with accompanying musical segments here.
Performers & Repertoire
Polonaise de Concert, Op.14 by David Popper with Christopher O'Riley, piano

Nocturno, Op. 7 by Franz Strauss (1822-1905) with Christopher O'Riley, piano

"Early Spring" - a Traditional Newfoundland Folk Song arranged by Kathleen Allan

V. Sonata Tragica from Forgotten Melodies II, Op.39 by Nikolai Medtner

I. Allegro vivo from the Sonata for Violin and Piano by Claude Debussy with Christopher O'Riley, piano

Tambourin Chinois, Op.3 by Fritz Kreisler with Christopher O'Riley, piano
Beyond the Concert Hall
From the Top musicians visited the Boston Children's Hospital on Monday, October 17, performing a concert for live audiences and for broadcast into patient rooms.
Release Dates
Release date is when this show is released to NPR stations, here on our website, and to our podcast. Shows are released on a weekly basis; please check your local NPR station listing for the actual airtime in your market. If you'd like, you can visit NPR's "Find Stations" page to look for your station.
Support Provided By
The Jack Kent Cooke Foundation
Massachusetts Cultural Council