NPR's From the Top with Host Christopher O'Riley: Louisville, Kentucky / Show 317
Wednesday, February 3, 2016 at 5:30 PM | Kentucky Center for the Performing Arts | Presented by Kentucky Center for the Performing Arts
Watch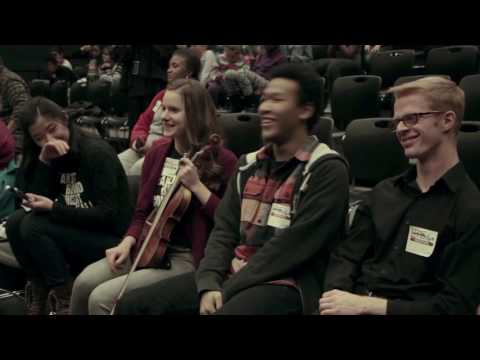 About
NPR's From the Top with Host Christopher O'Riley comes to the Kentucky Center for the Performing Arts for a show filled with amazing performances and inspiring stories from some of America's best young classical musicians.
Listen via our podcast here!
Performers & Repertoire
III. Each Stone Speaks a Poem from "Dreamtime Ancestors" for Orchestra by Christopher Theofanidis

III. Allegro moderato and IV. Presto feroce from Gargoyles, Op. 29, by Lowell Liebermann

Praeludium and Allegro (in the Style of Pugnani), by Fritz Kreisler

Fantaisie for Flute and Piano by Georges Hüe

"Over the Rainbow" by Harold Arlen, arranged for solo marimba by Robert Oetomo

"The Tom and Jerry Show" by Hiromi Uehara
Release Dates
Release date is when this show is released to NPR stations, here on our website, and to our podcast. Shows are released on a weekly basis; please check your local NPR station listing for the actual airtime in your market. If you'd like, you can visit NPR's "Find Stations" page to look for your station.
Support Provided By
The Jack Kent Cooke Foundation