NPR's From the Top: Storrs, CT/ Show 362
Saturday, November 17, 2018 at 8:00 PM | Jorgensen Center For The Performing Arts | Presented by University of Connecticut Jorgensen Center For The Performing Arts
Watch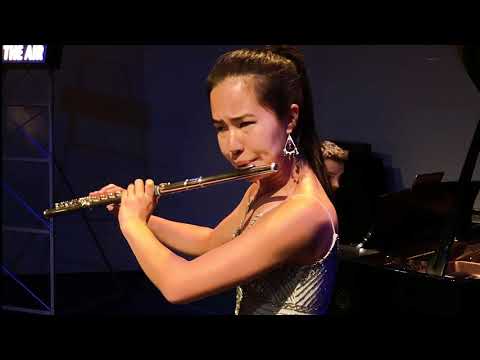 About
Guest Host Molly Yeh is a young chef with her own show on the Food Network called "Girl Meets Farm," but before she developed an interest in food, she was an extraordinary classical percussionist who appeared on From the Top over a decade ago when she was just 15-years-old. This week, she returns to introduce us to an impressive lineup of young musicians including a flutist who performs music inspired by the great Maya Angelou and a 14-year-old cellist who gives a dazzling performance of the music Tchaikovsky.
Performers & Repertoire
Pezzo Capriccioso by Pyotr Ilyich Tchaikovsky (1840-1893), with Peter Dugan, piano.

I. Allegro in D minor from Four Etudes, Op.2 by Sergei Prokofiev (1891-1953).

La Source, Op.23 by Albert Zabel (1834-1910).

Fanmi Imèn, Poem for Flute and Piano by Valerie Coleman (b.1970), with Peter Dugan, piano.

Sonatensatz in C Minor by Johannes Brahms (1833-1897), with Peter Dugan, piano.

III. Toccata from Pour le piano by Claude Debussy (1862-1918).
Release Dates
Monday, December 31, 2018

Monday, February 24, 2020
Release date is when this show is released to NPR stations, here on our website, and to our podcast. Shows are released on a weekly basis; please check your local NPR station listing for the actual airtime in your market. If you'd like, you can visit NPR's "Find Stations" page to look for your station.
Support Provided By
The Jack Kent Cooke Foundation
Laura Futamura's performance is part of From the Top's New Music Series, supported in part by the Amphion Foundation and the Aaron Copland Fund for Music.