NPR's From the Top: Brunswick, ME / Show 361
Wednesday, October 17, 2018 at 7:30 PM | Studzinski Recital Hall | Presented by Bowdoin College
Watch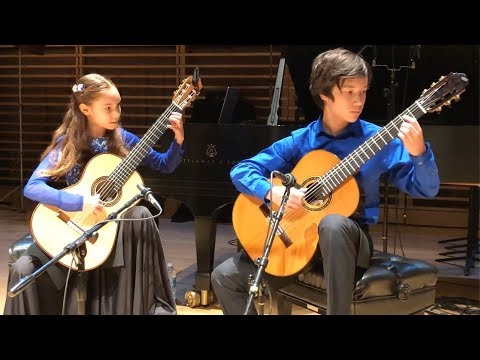 About
Concert pianist Orli Shaham guest hosts this week's From the Top from Brunswick, Maine! We'll hear her talk shop with a superb teenage pianist who performs the music of Brahms, meet a violinist from Maine who happens to do serious biomedical research when he's not in the practice room, and a very young, very fun brother-sister guitar duo plays contemporary music from Brazil.
Guests
Guest Host: Orli Shaham

Orli Shaham has established an impressive international reputation as one of today's most gifted pianists.
Performers & Repertoire
I. Prologue: Lent, sostenuto e molto risoluto from the Sonata for Cello and Piano by Claude Debussy (1862-1918), with Orli Shaham, piano

"Jongo" by Paulo Bellinati (b.1950)

I. Vivace from the Sonata for Bassoon and Piano by William Hurlstone (1876-1906), with Orli Shaham, piano.

I. Intermezzo in A minor and III. Ballade in G minor from 6 Klavierstücke, Op.118 by Johannes Brahms (1833-1897).

"Méditation" from Thaïs by Jules Massenet (1842-1912), with Orli Shaham, piano.

FINALE: Orli Shaham and all the performers

VI. Le Pas Espagnol from Dolly Suite, Op.56 by Gabriel Fauré (1845-1924), arr. by Simon Frisch
Release Dates
Monday, December 17, 2018
Release date is when this show is released to NPR stations, here on our website, and to our podcast. Shows are released on a weekly basis; please check your local NPR station listing for the actual airtime in your market. If you'd like, you can visit NPR's "Find Stations" page to look for your station.
Support Provided By
Support for this program is provided in part by the Onion Foundation, Maine Public and the Jack Kent Cooke Foundation.