NPR's From the Top with Host Christopher O'Riley: Davis, California / 263
Thursday, October 25, 2012 at 8:00 PM | Jackson Hall | Presented by Mondavi Center for the Performing Arts
Watch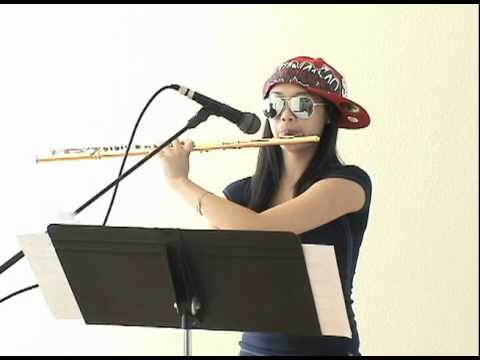 About
This week, From the Top comes to you from the Robert and Margaret Mondavi Performing Arts Center at the University of California Davis, where you'll meet an array of award-winning young musicians, including a 17-year-old guitarist who plays Chopin and a 16-year-old flutist who beatboxes on her flute. You'll also meet a 15-year-old pianist who plays Johann Strauss, a trio who plays Astor Piazzolla, and an 11-year-old violinist who performs Sarasate's Zigeunerweisen.
Performers & Repertoire
Zigeunerweisen, Op.20 by Pablo de Sarasate

Duo for Flute and Piano, III. Lively, With Bounce by Aaron Copland; and 3rd Beat from Three Beats for Beat Box Flute by Greg Pattillo

Prelude No.15 in D-flat major, Op.28, "Raindrop" by Frédéric Chopin, transcribed by József Eötvös

"Soirée de Vienne", Concert Paraphrase on Die Fledermaus by Johann Strauss, Op.56 by Alfred Grünfeld

Primavera Porteña from "The 4 Seasons of Beunos Aires" by Astor Piazzolla
Related Stories
Alex Zhou, 11, violin Zigeunerweisen, Op. 20 By: Pablo de Sarasate My favorite part of the Zigeunerweisen is the fast, dancing section. I don't really have …

Late October found us in Davis, California where we taped an episode of the radio show at the Mondavi Center, a stunning concert hall on the campus of UC …
Release Dates
Release date is when this show is released to NPR stations, here on our website, and to our podcast. Shows are released on a weekly basis; please check your local NPR station listing for the actual airtime in your market. If you'd like, you can visit NPR's "Find Stations" page to look for your station.
Support Provided By
The Jack Kent Cooke Foundation