NPR's From the Top with Host Christopher O'Riley Costa Mesa, California / 281
Saturday, January 18, 2014 at 8:00 PM | Segerstrom Hall | Presented by Pacific Symphony
Watch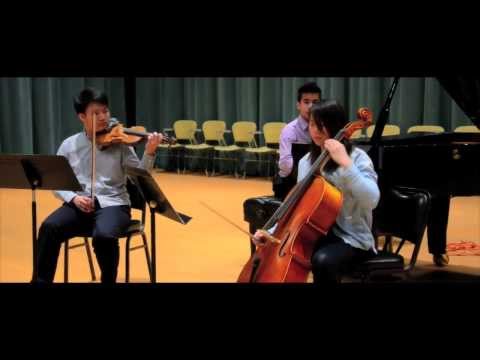 About
Presented by the Pacific Symphony, this week's From the Top comes to you from Segerstrom Concert Hall in Costa Mesa, California. Among highlights, you'll hear the beautiful Andante from the Rachmoninoff Cello Sonata in G minor performed by a 16-year-old from San Francisco, and enjoy a Buxtehude Praeludium played by a teenage organist. Also, an award-winning choir sings pieces by Samuel Barber and Eric Whitacre, and a 14-year-old pianist plays Stravinsky.
Performers & Repertoire
Praeludium in G minor, BuxWV 163 by Dietrich Buxtehude

"Under the Willow Tree" by Samuel Barber, accompanied by Jenna Atias, and "With A Lily In Your Hand" from The Three Flower Songs by Eric Whitacre

The second movement, Chez Pétrouchka from Trois Mouvements de Pétrouchka by Igor Stravinsky

Rondo from Andante et Rondo, Op. 25 by Franz Doppler

The third movement, Andante, from the Sonata in G minor for Cello and Piano, Op.19 by Sergei Rachmaninoff

The third movement, Presto, from Café Music by Paul Schoenfield
Release Dates
Release date is when this show is released to NPR stations, here on our website, and to our podcast. Shows are released on a weekly basis; please check your local NPR station listing for the actual airtime in your market. If you'd like, you can visit NPR's "Find Stations" page to look for your station.
Support Provided By
The Jack Kent Cooke Foundation