NPR's From the Top with Host Christopher O'Riley: Carmel, Indiana / 249
Wednesday, March 21, 2012 | Presented by The Palladium at the Center for the Performing Arts
Watch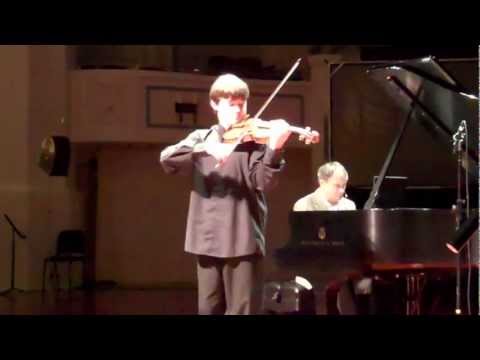 About
This week, From the Top comes to you from the Palladium at the Center for the Performing Arts in Carmel, Indiana, where you'll hear a 15-year-old cellist perform one of Chopin's teenage compositions and an 11-year-old violinist play a piece by Hungarian composer Jenö Hubay. Also, an 18-year-old guitarist performs "Andaluza" by Enrique Granados and shares a powerful story about his life and world view.
Performers & Repertoire
Hejre Kati, Scènes de la csárda, No. 4, Op. 32 by Jenö Hubay

Spanish Dance No.5, "Andaluza" by Enrique Granados

Polonaise Brillante, Op. 3 by Frédéric Chopin

IV. Allegro Molto from Piano Quartet in D minor

L'isle joyeuse by Claude Debussy
Release Dates
Release date is when this show is released to NPR stations, here on our website, and to our podcast. Shows are released on a weekly basis; please check your local NPR station listing for the actual airtime in your market. If you'd like, you can visit NPR's "Find Stations" page to look for your station.