Wednesday, November 4, 2009 | Schwartz Center for Performing Arts | Presented by Emory University
Watch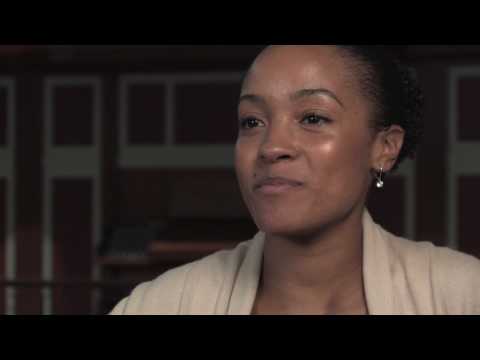 About
This week, from the Schwartz Center for Performing Arts at Emory University in Atlanta, Georgia, our line-up of outstanding performers includes a 13-year-old pianist from Tennessee performing Liszt's Hungarian Rhapsody No. 6, the Emory Youth Symphony Orchestra performing the music of William Walton, and a 15-year-old bassist from nearby Marietta who plays his unwieldy instrument like it's a violin. Also, you'll be reacquainted with a talented From the Top alumna from our second season, who now makes her living touring with one of the nation's hottest young chamber groups!
TRIVIA QUESTION: Thanks to everyone who participated in this week's trivia question! Did you guess right? The answer: Morgoth's Fortress before Angband was Utumno.
Performers and Repertoire:
Music Two Share (flutist Hally Davidson, 15 from McDonough, GA, and pianist Bryan Anderson, 16, from Stockbridge, GA) performs IV. Finale from Suite for Flute & Piano, Op. 34 by Charles-Marie Widor
Pianist and Jack Kent Cooke Young Artist Ming Wilson, 13, from Johnson City, TN, performs Hungarian Rhapsody No. 6 by Franz Liszt
Double bassist Xavier Foley, 15, from Marietta, GA, performs I. Allegro moderato from Concerto No. 2 in B minor by Giovanni Bottesini
Violinist and 10th Anniversary Alumni Performer Melissa White performs IV. Presto agitato from Sonata No. 3 in D minor by Johannes Brahms
The Emory Youth Symphony Orchestra from Atlanta, GA, performs the Prelude and Fugue from Spitfire Prelude and Fugue by William Walton. Conducted by Richard Prior.
Performers & Repertoire
Hungarian Rhapsody No. 6 by Franz Liszt
Release Dates
Release date is when this show is released to NPR stations, here on our website, and to our podcast. Shows are released on a weekly basis; please check your local NPR station listing for the actual airtime in your market. If you'd like, you can visit NPR's "Find Stations" page to look for your station.