NPR's From the Top with Host Christopher O'Riley: Princeton, New Jersey / Show 272
Sunday, May 19, 2013 | Richardson Auditorium | Presented by American Boychoir
Watch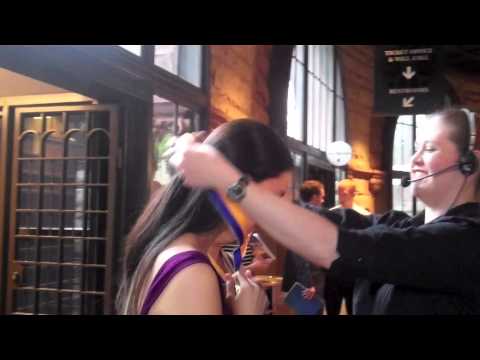 About
This week's From the Top, from Richardson Auditorium on the campus of Princeton University, celebrates the 75th anniversary of the American Boychoir. You'll hear them perform all show long and also meet two outstanding teenage strings players, who will perform Gabriel FaurŽ and Peter Ilyich Tchaikovsky. Additionally, four members of the American Boychoir join forces to sing "I Love That Old Barbershop Style" by Einar Pederson.
Performers & Repertoire
"Ubi Caritas", from "Four Motets on Gregorian Themes," Op.10, No.1 byÊMaurice DuruflŽ

The American Boychoir Barbershop Quartet

"I Love That Old Barbershop Style" by Einar Pederson

Waltz-Scherzo, Op.34 by Peter Ilyich Tchaikovsky

"When I'm 64"by The Beatles), arr. Deke Sharon

"Elegy" by Gabriel FaurŽe

Versus II and III of "Christ Lag in Todes Banden," Cantata No.4 by Johann Sebastian Bach

The Stars & Stripes Forever by John Phillip Sousa, arr. John Kuzma
Release Dates
Monday, November 25, 2013
Release date is when this show is released to NPR stations, here on our website, and to our podcast. Shows are released on a weekly basis; please check your local NPR station listing for the actual airtime in your market. If you'd like, you can visit NPR's "Find Stations" page to look for your station.