NPR's From the Top with Host Christopher O'Riley: Portland, OR / 253
Sunday, May 6, 2012 | Newmark Theater | Presented by Portland Piano International
Watch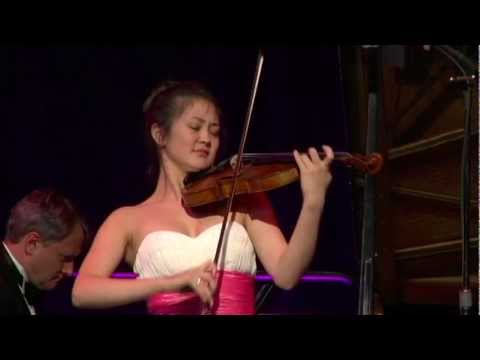 About
Presented by Portland Piano International, This week's From the Top comes to you from the Newmark Theater in Portland, Oregon, where you'll hear two sisters from New York playing Percy Granger's two-piano Fantasy on "Porgy and Bess" and an outstanding trio from Julliard perform the holy grail of chamber music written the French horn. Also, we'll catch up with a fantastic 15-year-old violinist who first performed on our show at the tender age of 11.
Performers & Repertoire
III. Allegro Animato from the Violin Sonata No.3 in C minor, Op.45 by Edvard Grieg

Waltz in A–flat major, Op.34, No.1 by Frédéric Chopin

II. Scherzo: Allegro from the Horn Trio in E-flat major, Op.40 by Johannes Brahms and IV. Allegretto poco mosso from Sonata in A Major for Violin and Piano by César Franck

"Tambourin Chinois" by Fritz Kreisler, arr. George Hamilton Green

"Fantasy on George Gershwin's Porgy & Bess for Two Pianos" by Percy Grainger
Release Dates
Monday, December 10, 2012
Release date is when this show is released to NPR stations, here on our website, and to our podcast. Shows are released on a weekly basis; please check your local NPR station listing for the actual airtime in your market. If you'd like, you can visit NPR's "Find Stations" page to look for your station.