NPR's From the Top with Host Christopher O'Riley: Pittsburgh, Pennsylvania / 246
Tuesday, February 14, 2012 | Carnegie Music Hall | Presented by Carnegie Mellon University
Watch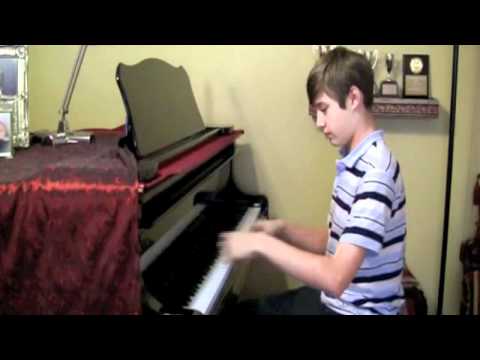 About
This week, From the Top comes to you from Carnegie Music Hall in Pittsburgh, Pennsylvania, where you'll hear a talented 17-year-old euphonium player perform the music of Simone Mantia and a 16-year-old violinist play the Bartok Second Rhapsody. Also, teenagers from the Philadelphia area perform from Schubert's monumental "Death and the Maiden" quartet and an unusually dynamic young pianist/composer plays Chopin and an excerpt from one of his own pieces.
Performers & Repertoire
"Believe Me If All Those Endearing Young Charms" by Simone Mantia

Polonaise in A-flat major, Op. 53 by Frédéric Chopin

IV. Vivace from Sonata in F-minor by Johannes Brahms

I. Allegro from String Quartet No. 14 in D minor, ("Death and a Maiden") by Franz Schubert

Rhapsody No. 2, BB96a, Sz. 89 by Béla Bartók
Release Dates
Release date is when this show is released to NPR stations, here on our website, and to our podcast. Shows are released on a weekly basis; please check your local NPR station listing for the actual airtime in your market. If you'd like, you can visit NPR's "Find Stations" page to look for your station.