NPR's From the Top with Host Christopher O'Riley Greenville, South Carolina / 298
Thursday, November 6, 2014 at 7:30 PM | Gunter Theatre | Presented by Peace Center for the Performing Arts
Watch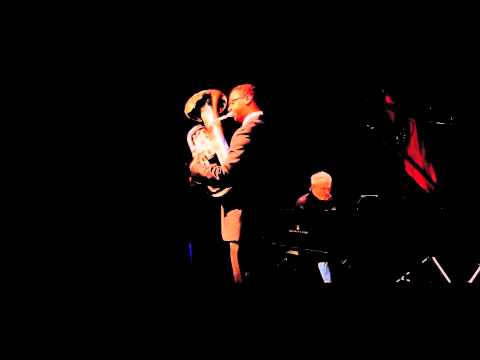 About
From Greenville, South Carolina, this week's episode features one of the strongest youth choirs in the "Palmetto State" performing a moving new work by a local South Carolina composer. We'll also meet a euphonium player who performs with the speed and dexterity of a flutist, and we'll enjoy Bach performed by the 13-year-old winner of the Tureck International Bach Competition.
Performers & Repertoire
"Peace" by Mark Kilstofte

The fifth movement, Hesitation Tango, and sixth movement, Galop, from Souvenirs, Op. 28 by Samuel Barber

The first movement, Allegro moderato, from the Concerto No. 2 in B minor by Giovanni Bottesini

Introduction and Tarantella, Op. 43 by Pablo de Sarasate

"Fantasy" by Bruce Fraser

Selected variations from the "Aria variata alla maniera Italiana" by Johann Sebastian Bach
Beyond the Concert Hall
The morning after the show kicked off with two back-to-back workshops at League Academy, where the performers wove personal stories and music together for middle school students from the strings, choir, and band programs. This was followed immediately by a mini "press-conference" with a handful of journalism students to explore topics including how each performer got their start and what advice they have for aspiring musicians. After lunch, the group went "home" to Katherine Woo's own high school for a final presentation for over 75 students at the Riverside High School. Thanks to to the many who made this extended day possible, especially the Polinger Family Foundation, Staci Koonce at the Peace Center, and the staff and faculty of League Academy and Riverside High School.
Release Dates
Monday, December 22, 2014

Monday, December 28, 2015
Release date is when this show is released to NPR stations, here on our website, and to our podcast. Shows are released on a weekly basis; please check your local NPR station listing for the actual airtime in your market. If you'd like, you can visit NPR's "Find Stations" page to look for your station.
Support Provided By
The Howard and Geraldine Polinger Family Foundation
The Jack Kent Cooke Foundation