NPR's From the Top with Host Christopher O'Riley Chattanooga, Tennessee / 282
Thursday, January 23, 2014 at 7:30 PM | Tivoli Theatre | Presented by WSMC Classical 90.5
Watch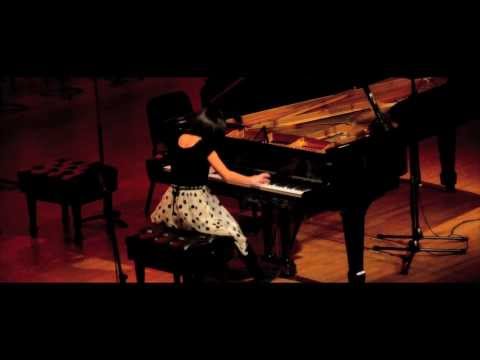 About
From Chattanooga, Tennessee, this week From the Top features an uproarious performance of the music of Japanese composer/pianist Hiromi Uehara, performed by a 14-year-old girl from nearby Maryville, Tennessee. We'll also hear from a young singer who has raised over $14,000 for arts programs at the local schools and a local teenage guitar quartet serenades us with a classical arrangement of an Appalachian folk song.
Performers & Repertoire
Introduction and Tarantella, Op. 43, by Pablo de Sarasate, with Christopher O'Riley, piano

"Black is the Color (of My True Love's Hair)," traditional Appalachian mountain folk song, arranged by Bryan Johanson

Ballade for Flute and Piano by Frank Martin, accompanied by Christopher O'Riley, piano

"The Tom and Jerry Show" by Hiromi Uehara

The first movement, Lento-Allegro, from Suite for Viola and Piano by Ernest Bloch, with Christopher O'Riley, piano

The first movement, Allegro violento ed agitato, from String Quartet No. 1, Op. 20, by Alberto Ginastera
Related Stories
Thomas West had quite the experience when he appeared on our live taping of From the Top in 2012. While singing to a sold-out audience for a live radio …
Release Dates
Monday, February 24, 2014
Release date is when this show is released to NPR stations, here on our website, and to our podcast. Shows are released on a weekly basis; please check your local NPR station listing for the actual airtime in your market. If you'd like, you can visit NPR's "Find Stations" page to look for your station.
Support Provided By
The Jack Kent Cooke Foundation
Howard and Geraldine Polinger Family Foundation