NPR's From the Top with Host Christopher O'Riley: Austin, Texas / Show 332
Sunday, February 26, 2017 at 4:00PM | The Long Center | Presented by The Long Center
Watch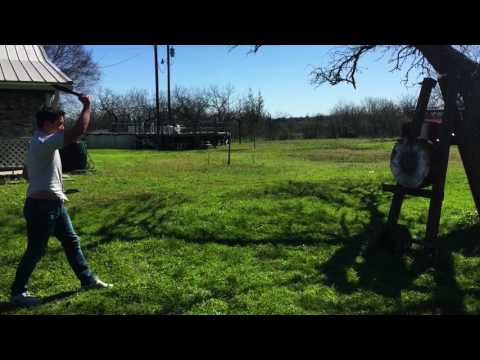 About
From Austin, Texas, this episode of From the Top features a nuanced and emotional performance of Rachmaninoff's Prelude in G Sharp Minor, opus 32 by a 14-year-old pianist from California, a teenage oboist local to Austin who is also a world champion knife thrower, and a young percussionist from Denver performing a mesmerizing piece on the marimba.
Listen via our podcast here!
Performers & Repertoire
I. Impetuoso from the Sonata for Viola and Piano by Rebecca Clarke (1886-1979) with Christopher O'Riley, piano

The Second Movement from the Sonata for Oboe and Piano Op.166 by Camille Saint-Saëns (1835-1921) with Christopher O'Riley, piano

"Prism" by Keiko Abe (b. 1937)

Polonaise No. 1 in D Major, Op. 4 for Violin and Piano by Henryk Wieniawski (1835-1880) with Christopher O'Riley, piano

Prelude in G Sharp Minor, Op. 32 No. 12 by Sergei Rachmaninoff (1873-1943) and II. Presto from Piano Sonata No. 2, Op. 19 by Alexander Scriabin (1872-1915)

Berceuse Romantique, Op.9 by Fritz Kreisler (1875-1962) with Christopher O'Riley, piano
Beyond the Concert Hall
The musicians from this show also visited three schools in the Austin area, conducting workshops with students at Crockett High School, Clint Small Middle School, and Covington Middle School Fine Arts Academy.
Release Dates
Monday, September 25, 2017
Release date is when this show is released to NPR stations, here on our website, and to our podcast. Shows are released on a weekly basis; please check your local NPR station listing for the actual airtime in your market. If you'd like, you can visit NPR's "Find Stations" page to look for your station.
Support Provided By
The Jack Kent Cooke Foundation
Howard and Geraldine Polinger Family Foundation